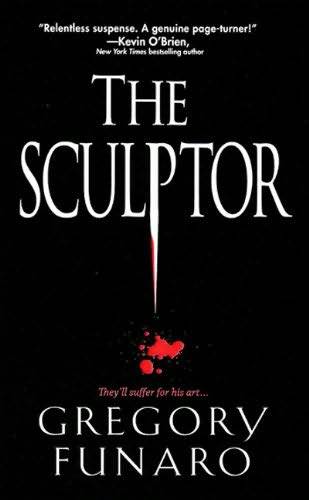 On the cover, there is a quote by Gregg Olsen that says:
It reminds me why I loved Silence of the Lambs so much.
People may take this as an endorsement of the book, But I really think what Olsen is saying  is:
It reminds me why I loved Silence of the Lambs so much, because it is a blatant rip off done so poorly that it make me yearn to cleanse my mental palette.
If you can't tell, I didn't like the book. THe problem is, unlike all the other books that we've read for this class, there is nothing redeemable in this book of any facet of writing of any genre. Anyone who attempts to say something good about this book either:
Doesn't want to seem like an asshole.
Is experiencing literary Stockholm syndrome.
Really needs to do a reading comprehension or creative writing refresher course.
Any combination of the above.
But since this is not review, this is for a class about learning about psycho killer in horror fiction, what did I learn from this book?
Nothing.
I have seen reviews talking about the concept of The Sculptor killer as being unique or fascinating and besides the fact the he when the extra step to find similar places for his sculptors that Michelangelo's statues were originally displayed, there is nothing original or captivating about him. He's more interesting at the begin of the book, and as it goes on and everything is explained, in detail, in such away that there is no mystery, he becomes a parody of every psycho killer stereotype with no personality to empathize with. It's meant to make him seem intelligent, but there is no real proof. The idea of making statues out of people is as old as at least House of Wax. And like so many thrillers–for this isn't even horror since the protagonists never learn anything, they simply survive–his whole back story is explained and boiled down to mommy issues that turn a possibly strong character into a shadow of it's potential. Especially when a woman who look nothing like his mother can just say she is and he falls for it. I thought he was intelligent.
Even for being a badly writing book, there is nothing to learn here except it's a bad book. It makes mistakes that ought to have been taught out after just one creative writing class. So maybe it would be good to teach high schoolers how not to write, but for a graduate program, all this teaches is stuff I learned simply from reading good books The Westing Game in 5th grade.